Artist's Statement for Plantscapes Portfolio: Photography has been an important tool for me since the 1960's. In 2011 I set myself the challenge of creating a series that expresses my central artistic vision. Using the native and imported plants found on the Florida Gulf Coast as my subject matter I have created images, somewhat idealized and abstract, that express my respect for form and structure. Cues for actual size are missing or altered, a spiral coiled fern becomes visually equivalent to a Hubble view of the Whirlpool Galaxy. Mathematical forms are revealed as a natural consequence, illustrating both the simply geometry of linear equations and the controlled chaos of non linear fractals.

These are subtly manipulated digital images printed by myself on 100% cotton rag paper with a commercial grade ink jet printer. This combination yielded a depth of color and fine surface texture that fulfilled the images for me. (technical details)

About John Kokajko: Born and raised in suburban New Jersey John has also lived in Berkley, California and the backwoods of Maine. He presently lives in Bradenton, Florida, .

Photography has been part of John's life from grade school in the early 60's. Ansel Adams and Edward Weston were major influences.

Occupations have included: laborer for a utility company, Data Control Clerk, maintenance/repair handyman, woodsman (theme song – "He's a lumberjack and he's OK"), whitewater rafting guide, white water rafting outfitter/B&B proprietor, Physical Therapist Assistant, Real Estate Agent, Licensed Residential Contractor and Real Estate Broker. He has also done some commercial photography and marketing consulting along the way. John has documented a number of events in the Village of the Arts and the Art Slam events hosted by Realize Bradenton.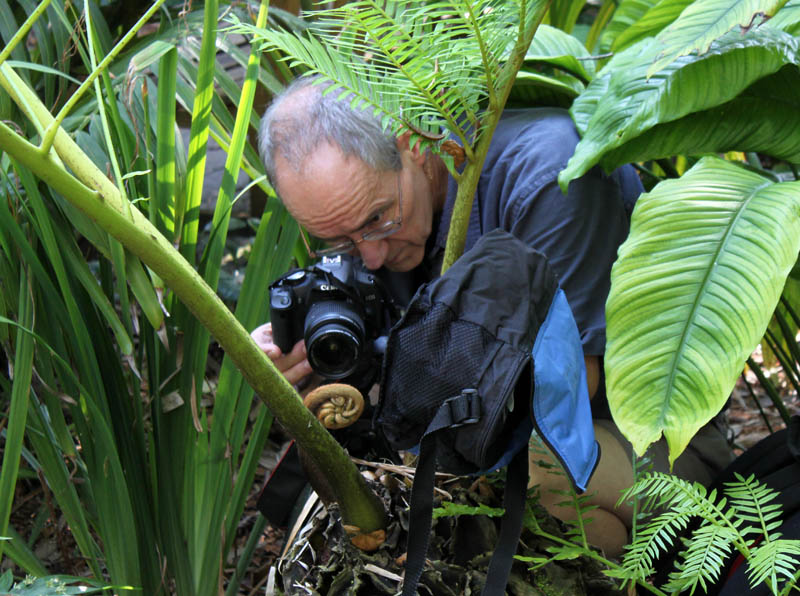 John taking a photograph at Marie Selby Botanical Gardens. Photo of John by Andre Pied. The picture John was taking is below...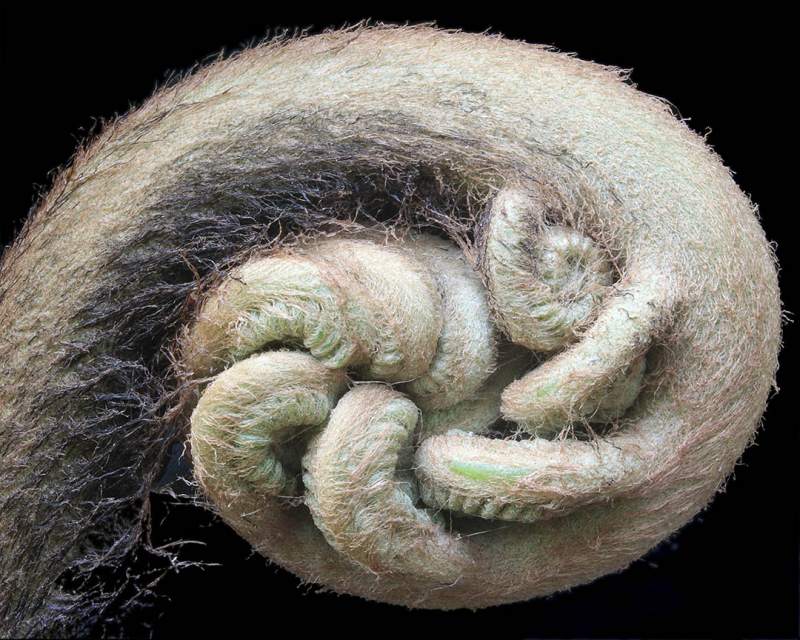 Copyright 2011. All rights reserved.
Technical details: This series was shot with a 15.5 Mega pixel Canon Rebel T1i using the standard lens sold with the camera (EF-S 18-55mm 1:3.5-5.6 IS). All of the exposures were taken at the smallest aperture available for the focal length used, which ranges from F36 at 55mm to F22 at 18mm. Typically the exposures were greater than one second, a tripod was used for every shot. These are digital images; manipulations included adjusting for tonal range, color balance, dust/dirt/spot removal and sharpening. A few had saturation values decreased. These manipulations are meant to be invisible to the viewer, what is meant to be obvious is that the images are somewhat idealized and abstracted. Images were optimized for printing at 350 dpi on an Epson 3880 ink jet printer using 100% cotton fiber paper (Epson Hot Press Natural). The results yielded with this combination are distinctive. The depth of color and the fine texture of the surface (smooth with no gloss at all) work very well with these images.